Design-build
"I have an idea"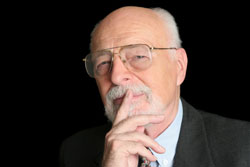 You're running a business and doing pretty well. Or you've got a great idea and are ready to start something new. Congratulations. We've been there and we understand how exciting it can be. But now you need a new space and you aren't quite sure where to start.
We can help. That's our business.
You might be surprised how many of the buildings in your community started as ideas sketched on a legal pad or the back of a napkin. Fox Building can help you turn you and your company's ideas and dreams into brick and stone and steel reality.
We know the entire process, in painstaking detail, from first concept to occupied building. You will need architectural and engineering plans, including detailed schematics with everything from footings to pipes and studs, power and IT outlets, trusses and roofing. We do that.
Make sure the piece of land you want to build on (or the land you're considering) is suitable? Yes. We'll evaluate your site, because having the right site is essential. We'll look at traffic access to adjoining streets and highways. We'll do a complete site design, including all utilities, grading and drainage, parking, zoning, set backs and easements, storm water retention, truck access and parking ... and so forth.
We will prepare a comprehensive proposal, which will be suitable for presentations to investors, stockholders and bankers, all of whom want to have confidence that everything in this project is covered.
An area that has become increasingly challenging in recent years is the permitting process, which has gotten significantly more complicated and difficult. We have substantial experience in successfully navigating the hurdles of design and permitting.
Obviously, the earlier Fox gets involved in your project, the more help we can be in moving your building project to its successful completion. We will assemble the right team of experts and craftsmen needed for your unique project. If you choose, we will deal with the day-to-day details and processes, leaving you with time to run your business.
Design-build: The process
Step by step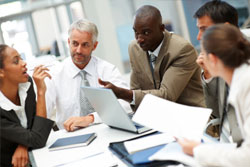 Our design/build approach is based on your needs and budget. Every project has unique needs, whether it is the dog runs for a veterinarian's office or special foundations for two nuclear reactors used to manufacture medical imaging products. (Yes, we built that.)
INITIAL MEETING: The process starts with a meeting to discuss the vision for your project. We often leverage our extensive design and construction experience in this meeting, helping you consider options and directions for your project that previously might not been considered.
FEASIBILITY DEVELOPMENT: We examine your proposed building site to determine if it is suitable and functional for your facility. Together we will walk through preliminary considerations, including the architectural, physical, legal and economic requirements for your project.
DESIGN DEVELOPMENT: Experienced design professionals develop the preliminary architectural drawings, engineering drawings and specifications for your building. You will review artist's renderings, construction cost estimates, and detailed written descriptions of your project.
CONTRACT DOCUMENTS: Final architectural, structural, mechanical, electrical and civil designs are prepared to set final construction costs and schedules, and to obtain the appropriate permits. Our team of experts will handle the permitting process on your behalf.
CONSTRUCTION: To make sure your work is done on time and in a cost effective way, this phase is managed by an experienced on-site superintendent and an office-based project manager who are dedicated to the success of your project. We use professional subcontractors and suppliers who understand the Fox commitment to unparalleled quality and service.
PROJECT COMPLETION: Fox Building Company will review all systems and schedule all necessary building inspections. We will perform an owner review and walk through, to insure your overall satisfaction with the project. We stand behind our work, and want you to be completely satisfied both with our process and with your new facility.
Design-bid-build
"I have a plan in hand"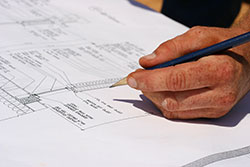 Your organization has a detailed architectural plan in hand, approved by the board or the trustees or the deacons or your partners, and you are ready to take the next step toward turning that plan into a building.
Talk to us. We want to help.
We understand this process. During the past three decades we worked with architects and construction engineers across the Southeast on projects ranging from small and simple to massive and elaborate. We can bring that expertise to bear on your project so your construction project goes as smoothly as is possible, with a finished product you are proud to own that does what you need for it to do. And we can do this with the minimum of drama and stress.
If you want a bid for your project, we will give you a realistic bid that includes everything we know will be needed to finish your construction project on time, within your budget and with the quality of materials and workmanship that will make you proud of your new facility. We will always give you an honest bid so we can avoid costly change orders during construction.
We will squeeze every penny for the highest quality materials and craftsmanship available within your budget based on the guidelines of your architectural plan.